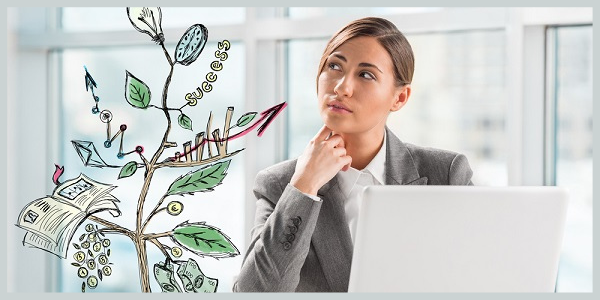 25 Oct

What it Takes to be a Successful Entrepreneur in 2022

A successful entrepreneur is "a person who organizes and operates a business or businesses, taking on greater than normal financial risks in order to do so.

We as a society define an entrepreneur as an individual who creates a new business, bearing the risks and enjoying the rewards. The process of setting up a business is known as entrepreneurship. The entrepreneur is commonly seen as an innovator, a source of new ideas, goods, services, and business/or procedures.

Entrepreneurs play a key role in any economy. They use the skills and initiative necessary to anticipate needs and bring good new ideas to market. Entrepreneurship that proves to be successful in taking on the risks of creating a startup is rewarded with profits, fame, and continued growth opportunities.
How to Become a Successful Entrepreneur
After retiring her professional dancing shoes, Judi Sheppard Missett became an entrepreneur by teaching a dance class to people in order to earn some extra cash. But she soon learned that women who came to her studio were less interested in learning precise steps than they were in losing weight and toning up. Sheppard Missett then trained instructors to teach her routines to the masses, and Jazzercise was born. A franchise deal followed. Today, the company has more than 8,300 locations worldwide.1
Following an ice cream-making correspondence course, two entrepreneurs, Jerry Greenfield and Ben Cohen paired $8,000 in savings with a $4,000 loan, leased a Burlington, Vt., gas station, and purchased equipment to create uniquely flavored ice cream for the local market.  Today, Ben & Jerry's hauls in millions in annual revenue.
Although the "self-made man" (or woman) has always been a popular figure in American society, entrepreneurship has gotten greatly romanticized in the last few decades. In the 21st century, two examples of Internet companies are Alphabet, aka Google and Facebook.  Both have made their founders wildly wealthy, have made people enamored with the idea of becoming entrepreneurs.
Unlike traditional professions, where there is often a defined path to follow, the road to entrepreneurship is mystifying to most. What works for one entrepreneur might not work for the next and vice versa. That said, there are seven general steps that most, if not all, successful entrepreneurs have followed:
1. Don't Quit Your Day Job…Yet
This first step is not a strict requirement but is definitely recommended. While entrepreneurs have built successful businesses while being less than financially flush (think of Facebook founder Mark Zuckerberg as a college student), starting out with an adequate cash supply and ensuring ongoing funding can only help an aspiring entrepreneur, increasing their personal runway and giving them more time to work on building a successful business, rather than worrying about making quick money.
2.  A Successful Entrepreneur Becomes Social Media Savvy to Gain Traffic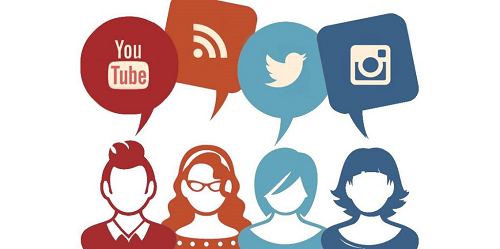 As important as building a diverse skill set is, the need to consume a diverse array of content is equally so. This content can be in the form of podcasts, books, articles, or lectures. The important thing is that the content, no matter the channel, should be varied in what it covers. An aspiring entrepreneurs should always familiarize themself with the world around them so they can look at industries with a fresh perspective, giving them the ability to build a business around a specific sector.
3.  Successful Entrepreneurs Identify a Problem to Solve
Through the consumption of content across multiple channels, an aspiring entrepreneur is able to identify various problems to solve. One business adage dictates that a company's product or service needs to solve a specific pain point: either for another business or for a consumer group. Through the identification of a problem, an aspiring entrepreneur is able to build a business around solving that problem.
It is important to combine steps three and four, so it is possible to identify a problem to solve by looking at various industries as an outsider. This often provides an aspiring entrepreneur with the ability to see a problem others might not.
4.  Successful Entrepreneurs Solve That Problem
Successful startups solve a specific pain point for other companies or for the public. This is known as "adding value within the problem." Only through adding value to a specific problem or pain point does an entrepreneur become successful.
Say, for example, you identify the process for making a dentist appointment is complicated for patients, and dentists are losing customers as a result. The value could be to build an online appointment system that makes it easier to book appointments.
5.  Successful Entrepreneurs Network Like Crazy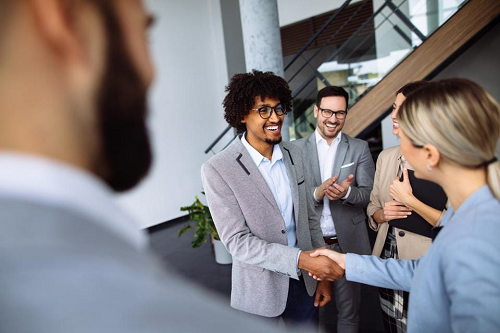 Most entrepreneurs can't do it alone. The business world is a cutthroat one and accepting any help offered to you, will always help. Accepting help will reduce the time it takes to achieve a successful business. Networking is critical for any new entrepreneur. Meeting the right people that can introduce you to contacts in your industry, especially a mentor, can be the difference between success and failure.
Attending conferences, networking in the industry, will help you get out into the world and discover people that can guide you. Once you have your foot in the door with the right people, conducting a business becomes a lot easier.
6. Successful Entrepreneurs are Resilient
Running your own business is extremely difficult, especially getting one started from scratch. It requires a lot of time, dedication, and failure. A successful entrepreneur must show resilience to all the difficulties on the road ahead. Whenever they meet with failure or rejection they must keep pushing forward.
Starting your business is a learning process and any learning process comes with a learning curve, which can be frustrating. Especially when money is on the line. It's important never to give up through difficult times if you want to succeed.
7. Successful Entrepreneurs are Focused
Similar to resilience, a successful entrepreneur must stay focused and eliminate the noise and doubts that come with running a business. Becoming sidetracked, not believing in your instincts and ideas, and losing sight of the end goal is a recipe for failure. A successful entrepreneur must always remember why they started the business and remain on course to see it through.
The Bottom Line
An entrepreneur is an individual who takes an idea or product and creates a business, a process known as entrepreneurship. Creating a business requires a lot of work and dedication, which not everyone is cut out for. Entrepreneurs are highly motivated risk-takers that have a vision and sacrifice a lot to achieve that vision.
Most entrepreneurs enter the market because they love what they do, believe their product will have a positive impact, and hope to make profits from their efforts. Successful entrepreneurs fuel the economy; they create businesses that employ people and make products and services that consumers buy.
Ready to Start Your Side Hustle? We Can Help!
Start your side hustle today with this FREE ebook!